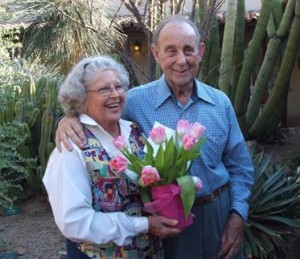 In honor of Dr. Bouwer's significant role in advancing our understanding of managed aquifer recharge, the GRA and AHS have created the Herman Bouwer Award. The award will be presented every two years at the Biennial Symposium on Managed Aquifer Recharge (BSMAR) to the person or agency that has significantly advanced the understanding or utilization of MAR. Members of the GRA and AHS can submit nominations for the award; however, sitting board members or branch officers are ineligible for the award. The BSMAR planning committee will select the award winner. The money raised for the award will be given to GRA/AHS student scholarship funds to be given to students studying MAR related topics.
To nominate someone for the award, click here.
The read a description of the award, click here.