2017 Herman Bouwer Intern Scholarship
NOTE: We are no longer accepting applications for 2017. Please try again next year!
Application deadline: 5:00 PM, April 18, 2017. Funding for this award comes from AHS and the AHS Foundation.

Applicants: Undergraduate and graduate students in hydrology, geology, civil, environmental and geologic engineering, renewable natural resources, wastewater management, soil and water science, etc., from an Arizona college or university. [DOWNLOAD AN APPLICATION]
Award: $3,000 award for 200 hours of experience within the calendar year with multiple agencies and private consulting companies. Award winners must complete their internship in the Phoenix area between May and September.
The selected candidate will be required to complete 200 hours of service with at least three organizations chosen from a list of participating employers. Included in the 200 hours is an optional OSHA 40-Hour Hazardous Waste Operations Training course. The student will serve 40 hours with each organization, and additional hours will be served with participating employers at the student's and the organization's discretion.
Read what intern scholar Emily Montoya had to say about her experience.
Important Dates
Application materials are due by 5:00 PM, April 18. Only complete application packets will be considered.
Candidates must be available for an interview late April / early May (time TB).
The scholarship committee will announce an intern by May 20.
Service can be completed anytime between May through September. Scheduling will be flexible and will be negotiated by the student and participating organizations.
Additional Info
The intern must complete 200 hours of service with at least four organizations. He/she will serve a minimum of 40 hours with each organization; additional hours will be served at the students' and organization's discretion.
The intern may be required by participating organizations to sign liability and confidentiality waivers or to submit to drug testing prior to service.
After completion of the program, the student will be expected to submit a short article to the AHS monthly newsletter describing their experience.
The intern will be invited to will be invited to attend the June Phoenix Chapter dinner meeting and the AHS Annual Symposium to formally receive the award.
Previous AHS intern scholarship winners are ineligible for this award.
The monetary award of $3,000 will be paid in several increments, with a final sum to be awarded after submission of the newsletter article.
To Apply…
Submit the application form, essay, transcripts (unofficial), and two letters of recommendation.[DOWNLOAD AN APPLICATION]
Contact Brandon McLean with any questions:
AHS Herman Bouwer Intern Scholarship Program
c/o Brandon McLean
Brown and Caldwell, 201 East Washington Street Suite 500, Phoenix, AZ 85004
Phone: (602) 567-3804 | Fax: (602) 567-4001
E-mail: bmclean@brwncald.com
About the Scholarship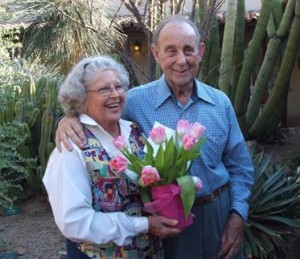 The Herman Bouwer Intern Scholarship gives students enrolled in a hydrology-related discipline at any Arizona college or university the opportunity to gain practical experience. Administered by the Phoenix Chapter, this scholarship acknowledges the extensive contributions of Dr. Bouwer to both AHS and the science of hydrology. Known to many as "mentor and trusted friend," Dr. Bouwer is a charter member of AHS and the 1996 recipient of the AHS Lifetime Achievement Award. We are honored to have him, a scientist of international stature, in our midst.
Information for Interested Employers
The Phoenix Chapter is seeking employers from government, private industry, and environmental consulting firms to host to the intern scholar. To apply, complete the Employer Interest Form and e-mail it to Brandon McLean. Click here for more information.
Previous Interns
2017: Corey Caulkins
2016: Clinton Laulo
2015: Emily Montoya
2014: Anthony Ferrell
2013: Matthew Minjares
2012: Matthew Thompson
2011: Timur Galimzyanov
2010: Matthew Monte
2009: Brad Vance
2008: Cheri Topel
2007: Vicki Mills
2006: Brandon McLean
2005: Emily Stevenson
2004: Josh Coyan
2003: Barrett Halterman
2002: Christy Love
2001: Stephen Acquafredda
2000: Justin Boreson