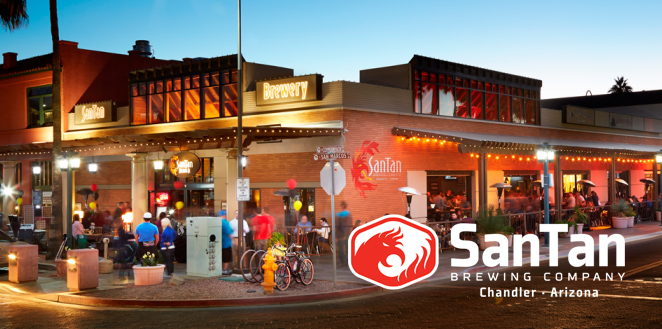 Date / Time: Wednesday, May 10, 6–9 PM
Location: San Tan Brewing Company, 8 S San Marcos Pl, Chandler, AZ 85225
Sponsorship deadline: May 3
The AHS Phoenix Chapter is hosting a beer tasting to raise funds for the Herman Bouwer Intern Scholarship. This is a great opportunity for individuals, businesses, and water resource leaders to help make a difference in the lives of aspiring hydrologists. After a recap of the Chapter's current activities, we will show a short film (SRP's Fire and Water, presented by Charlie Ester) and enjoy appetizers and outstanding craft beers from the San Tan Brewing Company.
Sponsorship Levels
Sponsors will be recognized on slides that will display logos and other information throughout the evening (except during the film). You also receive up to three tickets to the event, depending on your sponsorship level.
Tier 1: $300 (3 tickets for attendees; standalone slide)
Tier 2: $200 (2 tickets for attendees; shared slide / large format)
Tier 3: $100 (1 ticket for an attendee; shared slide / smaller format)
How to Sign Up
Sponsors can either pay online using a credit card or download a fillable PDF form to mail in with a check.
If you pay online, please note that you will receive a follow up e-mail requesting additional information.