By Marie Pearthree, PE, CAP Deputy General Manager, Strategic Initiatives, and Public Policy; President Elect, AZ Water Association Board of Directors
June 3, 2015 — Arizona's Colorado River water users, particularly those served by the CAP face a growing probability that the Colorado River, severely impacted by 15 years of drought, could go into shortage in the next few years. The river supplies nearly 40 percent of Arizona's total water use.
A shortage will be declared when the water level in Lake Mead is at or below 1,075 feet in elevation on January 1 of any year. Each month, the U.S. Bureau of Reclamation (BOR) projects the level of Lake Mead for the following two years. The projections released in August determine whether a shortage will be declared for the next calendar year. Currently (as of June), BOR projects that there is no chance of that occurring in 2016 (because of the "Miracle May" rains) but a high likelihood of a shortage declaration in 2017.
Should that occur, Arizona's apportionment would be reduced by 320,000 acre-feet of its annual allocation of river water (2.8 million acre-feet). CAP would take the brunt of that reduction, equivalent to about 20% of CAP's annual deliveries to central and southern Arizona. Nevada and Mexico would also experience cuts to their Colorado River supplies, although these would be significantly smaller than CAP's share.
If the elevation of Lake Mead continues to fall, additional cuts would be imposed at elevations below 1,050′ and 1,025′. At most, CAP would lose access to about one-third of our annual allotment of Colorado River water.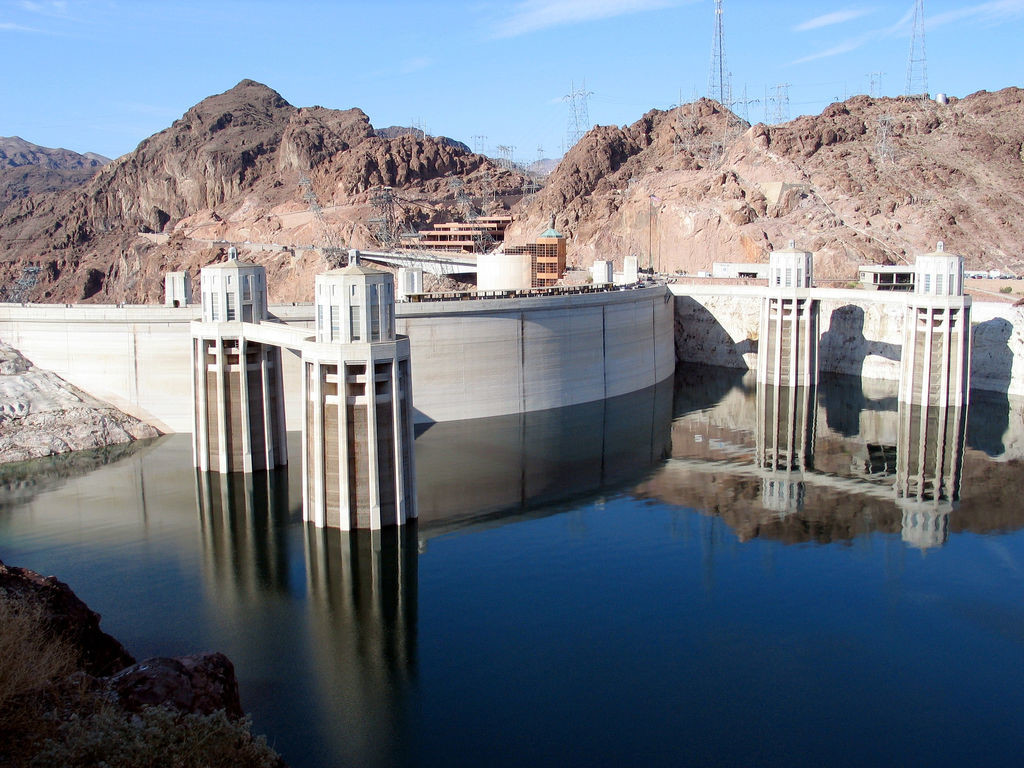 Importantly, CAP's remaining Colorado River supplies are more than sufficient to keep water flowing to our municipal and Native American customers. Municipal customers, however, will experience higher CAP water rates during any shortage because CAP would have to recover an increasing proportion of our fixed costs from our remaining customers.
Water supplies for our municipal customers, and to meet our obligations under various Indian Water Rights Settlements, share the highest priority for CAP water deliveries. Agriculture, although next in priority, will lose access to a growing portion of their CAP deliveries when river supplies are reduced.
Knowing that CAP would be among the first to be impacted by a shortage declaration, CAP has been working for decades with ADWR, the Arizona Water Banking Authority (AWBA), and our customers to plan and take a number of significant actions to prepare to meet these challenges.
Since 1997, the AWBA has stored Colorado River water in underground aquifers in central and southern Arizona where it can be recovered during shortage. So far, the agency has stored over 3 million acre-feet to protect CAP municipal supplies. CAP has been partnering for a number of years with state agencies, our agricultural customers and other stakeholders to develop a plan for the recovery of that water when it is needed.
CAP has also been working with our agricultural customers to ensure that they are prepared for a time when CAP supplies are no longer sufficient to meet their needs. As a result of these discussions and our shared commitment to use all water supplies wisely, Arizona can boast of some of the most water-efficient irrigated farms in the southwestern U.S.
Those activities have prepared the state to handle the supply reductions that would take place as a result of a shortage. But if the drought continues unabated, the previously agreed-upon shortage sharing measures may not be sufficient. Ultimately, the extended drought on the Colorado River can only be addressed by reducing demand, curbing system losses and adding new supplies.
In light of this, CAP and the ADWR have been actively engaged with the other six Colorado River Basin states, the U.S., and Mexico to address the long-term health and sustainability of the Colorado River system and the growing water needs of the region.
As an example, CAP is partnering with major Colorado River water users in California and Nevada and with the BOR to reduce demand on Lake Mead and leave a collective total of nearly 750,000 acre-feet (245 billion gallons) in Lake Mead over the next 3 years. The intent of these actions is to delay a shortage declaration and begin to address the long-term sustainability of the Colorado River. This volume of water represents about 8 feet of elevation in Lake Mead.
As part of this effort, CAP is working with our customers to reduce Arizona's Colorado River water use. Most of the agricultural districts within the CAP service area are voluntarily reducing their use of CAP water this year and in 2016 so that it can be left in Lake Mead to reduce the potential for a shortage declaration next year and in 2017.
The CAP and its partners are working hard to create and implement solutions to our extended drought. It will take concerted action by all Colorado River water users, starting at the local level, across the southwest region and all the way up to the federal government to ensure the sustainability of this vital resource. CAP is committed to fully participating in those efforts.