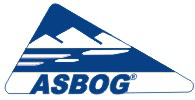 The National Association of State Boards of Geology (ASBOG) will be holding its spring Council of Examiners (COE) in Flagstaff on April 6 and 7, 2017.
The COE consists of 2 days of reviewing the previous and subsequent ASBOG exams to qualify geologists for professional registration. It is conducted by subject matter experts (SMEs) made up of geologists from the various State Boards. As part of the new procedures implemented by ASBOG, selected SMEs registered in the State where the COE is being held have been included as part of the COE process.
Who Can Apply to Be a SME
Applicants must …
Be a Registered / Professional Geologists in good standing from a State using the ASBOG exams for registration
Have passed the ASBOG exam(s) previously (or were registered prior to the ASBOG exams)
Be working as a professional geologist in industry, academia, or government
Agree to the terms and conditions as set forth by ASBOG for being a SME
Be able to attend the COE knowing that your travel expenses will not be reimbursed
About the COE
The COE is key to expanding and maintaining a relevant and defensible examination for applicants. Because of the exam review process and the task analysis, which are performed every 5 years, ASBOG has become one of the fairest, most applicable exams for licensure of geologists. SMEs play a critical role in this process.
The COE is structured as a two-stage process with parallel sessions (fundamentals and professional). During the first day, participants "take" the exam that was given during the past administration and then review each question as a group, with input from a psychometrician. Based on this review, questions are accepted, double keyed, and/or removed. During the second day the process is repeated, but for the exam that will be given at the next scheduled administration.
How to Apply
If you would like to be part of this process, please e-mail Deana Sneyd your credentials and information.