— Paul Plato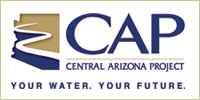 On April 7, AHS, in cooperation with the CAP, reviewed and presented awards to deserving hydrologic and water projects at the annual Arizona Science & Engineering Fair. This marks the 13th straight year that AHS and CAP have teamed to award prizes at the AzSEF fair, and AHS would like to thank Mike Fulton of Maricopa County, Christie O'Day of the City of Phoenix, and Mike Hulst of NV5, who helped me judge projects at this year's event. Due to my overwhelming duties as a Team Leader at the event, I must thank Mike, Christie, and Mike for doing the majority of the judging. This marks the 5th year that AzSEF is a winner's fair, meaning that you must win at the local level to complete. The number and quality of the projects was outstanding, and they have done a remarkable job in making the fair a major success.
Congratulations to all the winners this year; the projects were very inspiring. And congratulations to all the aspiring future scientists who I talked with this year, it was, as always, a rewarding and fun experience.
Senior Division
$100, 1st Place — Zach Zachary Chaddok and Alan Barnes: Distillation or Solar Desalinization? This project involved evaluating the efficiency of distillation versus solar desalination of salt water. Their findings showed that distillation can be a more efficient method for generating usable water.
$50, 2nd Place —Tyra Nicholay: Field Testing and Water Quality Analysis of the Navajo Nation and San Juan County: Before, During, and After the Gold King Mine Spill. This project involved sampling along the San Juan and Animas Rivers — and by sheer coincidence the Gold King Mine spill occurred during sampling! Ms. Nicholay rated the changes in water quality using a standardized index, including a number of field-measured parameters.
Junior High Division
$75 — Josephine Hernandez-Men: Which Piping Material is Most Effective in Keeping Your Water Safe? This project involved an assessment of the water quality of different pipe types.
$75 — Alyssa Cathey, Kaitlin Fisher and Caprice Kalvelage: Water, a Deadly Drink. This project involved creating an effective way of improving the pH of water for third-world countries.
Elementary Division
$50, 1st Place — Anthem Ramirez: Erosion Control Flooding the Desert. This project involved the effectiveness of different methods of erosion control structures.
$50, 1st Place — Tilly Douglas: How Salty does Water have to be to Flow on Mars? This project involved the testing the levels of salinity necessary to allow for liquid water to flow on Mars.