Thanks to the Flagstaff Chapter for taking our newly acquired tabletop display on its maiden voyage at the 13th Biennial Conference of Science & Management on the Colorado Plateau & Southwest Region. A number of attendees, including students and faculty, dropped by and picked up information about AHS.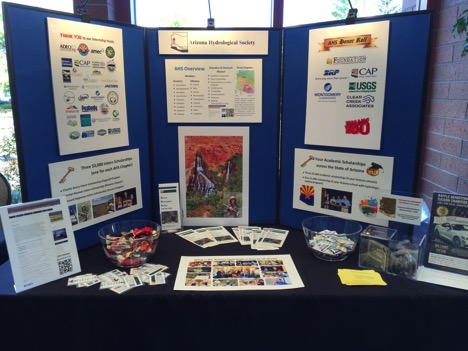 Mike Hulst has offered to store the display at NV5 in Phoenix. Please note that, if you would like to use it after November 7, you'll need to contact Mike via e-mail. And, please remember that we are always looking for new photos to make placards for the display!
Download this PDF file to learn more about the booth and the existing placards.