Dr. Charles Avery, founding member of the AHS Flagstaff Chapter, passed away on January 26, 2016.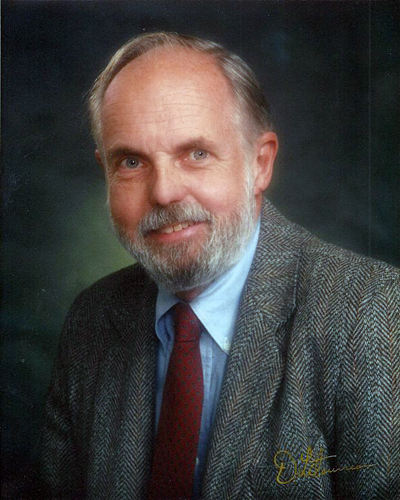 In 2012, the Flagstaff Chapter renamed its intern scholarship to recognize Dr. Avery's contributions to hydrology and forestry. A retired professor and professor emeritus of forestry and watershed hydrology at NAU, Dr. Avery promoted an understanding of the link between undisturbed forest lands and the water they supply for much of the West. He graduated several generations of a new brand of students who recognize the interrelated and complex nature of our forests and waterscape. Dr. Avery also helped establish the Beaver Creek Experimental Forest as a teaching tool to demonstrate the effects of different forest management practices on watershed conditions. He is recognized for his work on sublimation as a significant process in depleting snowpack moisture. Throughout his 26 years at NAU (1974–2001), he was an excellent role model and mentor, not only to students but also to many hydrology and forestry professionals.
In 1984, Dr. Avery, along with a group of six or so others, founded the Flagstaff Chapter. In those early years, he was an active proponent of AHS providing meeting space, speakers, and field trips to local areas of research and interest in northern Arizona. He also recognized the potential that AHS represented for his students; he encouraged their participation to expose them to the different fields of hydrology and water resources and to allow them to network with professionals in the water sciences. A number of Dr. Avery's past students have been winners of AHS scholarships and are now recognized members of the hydrologic and forestry professions in their own right.