Note: The family requests that any contributions go to the Charles C. Avery Intern Scholarship. Please make donations by check to the AHS Foundation and mail them to P.O. Box 65690, Tucson, AZ,  85728.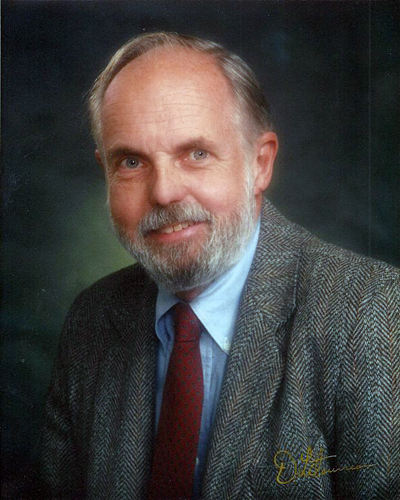 Charles Carrington "Chuck" Avery died at his home in Flagstaff, Arizona, on January 26, 2016. He was born in Auburn, New York, on July 22, 1933, to Edward Carrington Avery and Elizabeth Boorum Avery. He spent his summers at a family home, Woodside, on the shores of Lake Owasco, where he fished, swam, and hiked. He graduated from the Hill School in Pennsylvania in 1951.
He attended Cornell University, then was drafted into the Army and assigned to the Signal Corps in France. He completed his studies in Forestry in 1961 at Utah State University, earned a Fulbright Fellowship, and spent a seasick honeymoon on a ship to France with his new bride, Valeen Tippetts Avery, where he attended the French National School of Water and Forests.
He finished his graduate studies at Duke University, then resumed working for the Forest Service around the West, including a stop in Flagstaff, which was interrupted by a Ph.D. from the University of Washington in 1971. Following his return to Flagstaff, Chuck was hired as a Professor of Forestry at Northern Arizona University in 1974, and retired from NAU in 2001.
Chuck was an early passenger on a Grand Canyon river trip with Hatch Expeditions, and enjoyed hiking the Grand Canyon backcountry with his friend and later colleague, Stan Beus. Some stumbles during those trips would lead to a multiple sclerosis diagnosis in 1968.
This disease became a lifelong challenge that he consistently ignored, living his life and pulling himself mile after mile through the NAU pool. We would like to offer our deep and heartfelt gratitude to all of the caregivers and members of the medical community who helped him bear this illness; thanks also to the citizens of Flagstaff who overlooked their bent fenders and dented garbage cans, pulled him out of ditches and snowbanks, and helped him move around long after he should have been sedentary.
Chuck enjoyed teaching and mentoring his graduate students at NAU, and loved his time in the woods, especially the Ponderosa Pines surrounding Flagstaff. He was always interested, active, and curious. He built, wired, and plumbed his own three-story house. He owned unruly dogs and gadgets and electronic devices of all shapes and sizes, many of them decades before their time. He survived the death of his son, Nate Avery, in 2012, and his brother, Robert Avery, in 2013. He is survived by his life partner Barbara Phillips, his sister Sybilla Avery Cook, Chris and Nancy Avery, Maureen Avery Meyer, Annette Avery, Thad and Laura Avery, and ten beloved grandchildren. BLE!
His family will be hosting an informal open house at the home of Annette Avery, 728 North Bertrand, Flagstaff, on Saturday, January 30, 2016, from 3-6 p.m; feel free to bring and sample his favorite food: chocolate.