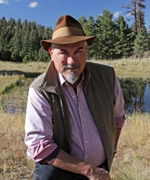 — Alan Dulaney
It is becoming clear that President Trump's bite will be as deep as his bark. In the proposed FY 2018 budget, the Department of Interior is now looking at a $1.6B reduction from FY 2017 levels — a 12% cut. Energy is contemplating a 5.6% cut. And the EPA faces a 31% reduction in money, with one quarter of the staff to face layoffs.
One of the 50+ programs at the EPA that will disappear is WaterSense. This public-private partnership program controls the WaterSense label that appears on water-efficient fixtures and appliances and is an effective means of promoting technology that conserves water. EnergyStar (also on the chopping block) works the same way. Major manufacturers such as Kohler and Whirlpool are allowed to affix the WaterSense label to products that pass rigorous testing to establish their water-saving effectiveness. In turn, the label provides a competitive edge amongst the environmentally aware public, which is valuable to the manufacturers. WaterSense also supports educational programs for water conservation. It has saved an estimated 1.5 trillion gallons through smarter use of water.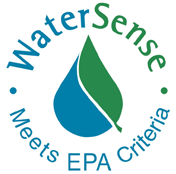 The program only costs $2M annually, but it lives (and dies) at the discretion of the EPA Administrator — it has no Congressional mandate and is not a line item in the budget. As a public-private partnership, it provides nationwide benefits at a minimal cost. But the word is that WaterSense will not be funded for FY 2018, and possibly not for the remainder of FY 2017.
The Alliance for Water Efficiency has taken the lead amongst the water community in efforts to save WaterSense (see their factsheet). A letter signed by cities, manufacturers, environmental groups, and other conservation-minded entities will be sent to the EPA Administrator, requesting that WaterSense be saved as an EPA program. AWE will mount a lobbying effort in Washington, and organizations are now pooling funds to pay for it.
If all this fails, what is Plan B? Water utilities, the plumbing industry, and the appliance manufacturers could potentially cobble together a new WaterSense program that maintains the true benefits to water conservation in the U.S. But EPA controls the WaterSense label; it would have to relinquish that label and allow its use by a purely private licensing body. And some organization outside of the Federal government would have to take on the lead role of program administration, no easy task. Let us hope that EPA has enough sense to allow WaterSense to be saved.