AHS is sad to announce the passing of Ed McGavock, a staple of the Arizona hydrological community. The following is his obituary.
Click here to read a tribute to Ed on the Montgomery & Associates web site.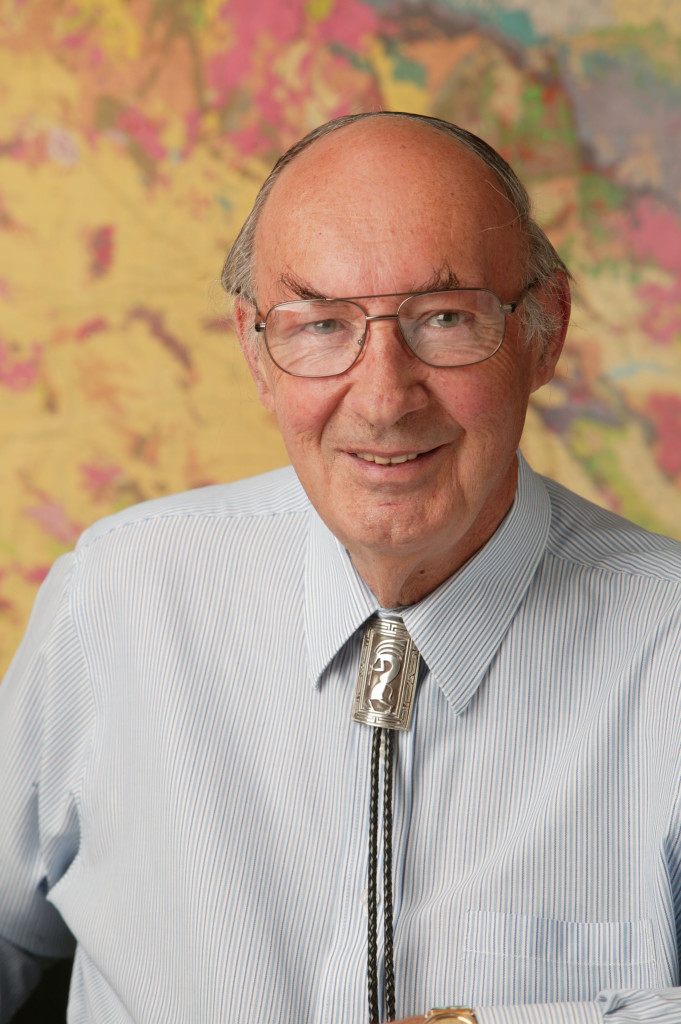 Edwin "Ed" McGavock of Prescott passed away peacefully at home on March 14, 2016, after a brief, courageous battle with cancer. He was born in 1936 in Stanton, Virginia. He is survived by his wife of 56 years (Suzanne); his son Michael McGavock (Carol, deceased); daughter Carolyn (Russell Walsh); five grandsons, Joel and Andrew Christianson, and Stephen, Sean and Scott Walsh; one great-granddaughter, Ana Christianson; and his five brothers, Bill (Georgia Lee), Jim (Louise), Bob (Edna), Kelly (Lavonne), and Don (Carolyn).
Ed graduated with a master's degree in geology from the University of Virginia and began a 31-year career with the U.S. Geological Survey Water Resources Division in Arizona and Washington State. He supervised water resources investigations. Also, he planned and participated in groundwater and water-use studies.
He continued with a 21-year career as a consultant with Montgomery & Associates as a hydrogeologist, where he worked on groundwater investigations, principally in northern Arizona, Texas, and Chile. He shared much of his research, speaking at numerous conferences.
Ed was a special individual who led by virtue of who he was; a man of unbiased honesty who insisted his clients receive the best, most accurate information possible. He was highly regarded by his peers for his diligence, intellect, and integrity.
We will miss his humor, his sincerity, love of storytelling, friendship, and companionship.