Date: Wednesday, February 5, 2014
Time: 12:00 pm – 1:30 pm
Location: WRRC Sol Resnick Conference Room (350 N. Campbell Ave.)
Speaker: Larry Stevens (Program Manager, Springs Stewardship Institute, Museum of Northern Arizona)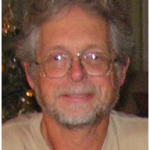 Alteration of springs ecosystems has become a global environmental crisis, warranting local, national and global conservation attention. Springs are ecologically important habitats that support elevated biological and socio-cultural diversity, including more than 15 percent of endangered species in the United States, while providing $5 billion per year in bottled water sales revenue. However, springs are inadequately recognized and protected, and have been poorly mapped. They have been insufficiently studied as ecosystems, and few remain ecologically intact. In this talk, Larry Stevens will address recent advances in springs ecohydrology and ecology, and address some of the challenges and opportunities that accompany enhanced springs stewardship.
Larry Stevens is an evolutionary ecologist and the Program Coordinator for the Springs Stewardship Institute of the Museum of Northern Arizona in Flagstaff, and also is MNA's Curator of Ecology and Conservation. He received his undergraduate degree from Prescott College in 1974, and his Masters of Science (1985) and doctorate in Zoology (1989) degrees from Northern Arizona University. Larry has published widely on aquatic resource ecology and management throughout the Southwest.