How do you quantify the impact of geology and the geoscience community on the health and vigor of a state's economy?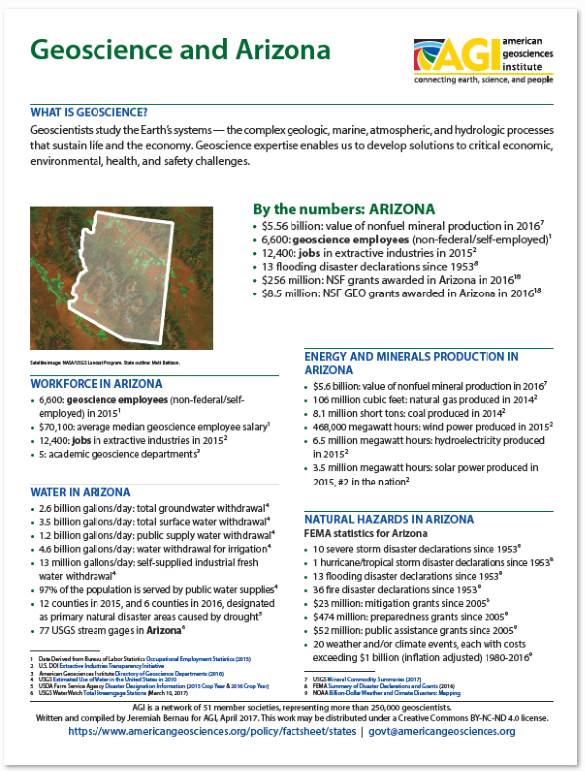 The American Geosciences Institute is doing just that with its State Geoscience Information Factsheets.
Geoscience and Arizona is the newest factsheet and includes information on the role geoscience plays in powering Arizona's economy.
 Employment: 6,600 geoscience employees | 12,400 jobs in mining
 Economic impact: $5.56B in nonfuel mineral production in 2016
 Minerals | Water | Energy use: oil, gas, geothermal, uranium
 Federal research dollars from NSF ($7.46B 2016), USGS, NASA, EPA, NOAA
 Major federal facilities: USGS, NSF National Optical Astronomy Observatory, Tucson
 FEMA preparedness grants since 2005 total $474M
Please share the Geoscience and Arizona factsheet with your colleagues and community and make them aware of the dynamic impact of Arizona geoscience.