Two AHS-Flagstaff Chapter Members contributed to a new book entitled Legacy of the Oak Creek Watershed (Oak Creek Watershed Council, 2015). Gail Clement, along with Christina Tucker and Cathy Lips, served as an editor for the 103-page book as well as authoring portions of the book.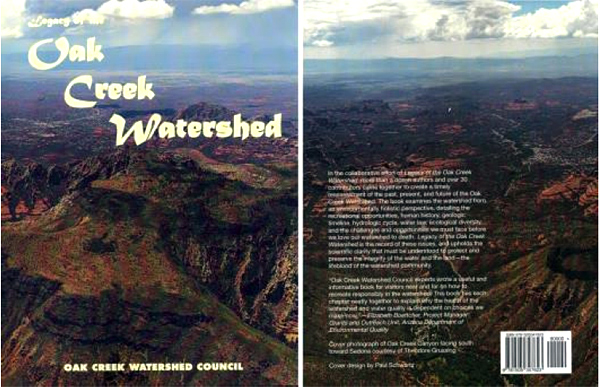 Gail is a Registered Professional Geologist and CEO of G.M. Clement & Associates, Inc. She is the Chair of the Oak Creek Watershed Council Board of Directors and Vice Chair of the Arizona Water Quality Appeals Board.
Paul Lindberg (Arizona Registered Geologist, Certificate #22226) authored Chapter 4 – "Oak Creek Canyon: A Unique Geologic Setting," as well as assisted Amina Sena (Red Rock Ranger District Hydrologist, USDA Forest Service) with Chapter 3 – "Hydrology and Hydrogeology: Planning for Resiliency." For those of you that have participated in one of the many field trips lead by Paul over the years, a number of the color geologic cross sections and maps will look familiar.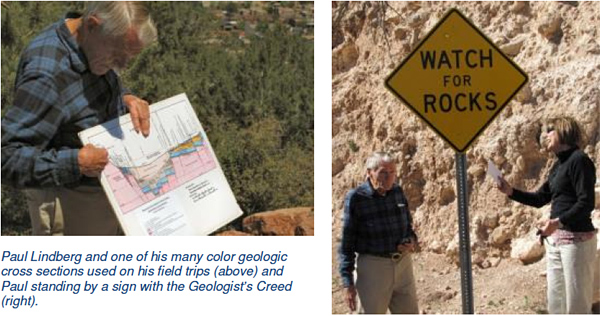 Speaking of color, the book is replete with many color photos and figures of Oak Creek Canyon. The paperback book may be purchased from booksellers such as Amazon and Barnes & Noble; a Kindle® version also is available from Amazon.