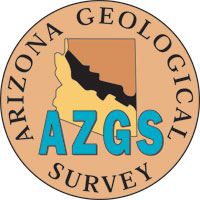 AZGS has some great news to report.
On Friday, May 5, Governor Ducey signed the FY2018 budget into law. It includes $941,000 in annual funding for AZGS and assures that the agency will be part of the State's base budget through 2020.
The renewed funding is a direct result of efforts led by Senator Gail Griffin, who introduced SB 1184. The bill had overwhelming support in both the House and Senate. It will allow AZGS to provide critical services — geologic mapping, resource assessment, hazards investigations, digital data development and management, and outreach and education.
To learn more, read Arizona State Geologist Phil Pearthree's short note.
Spread the news!