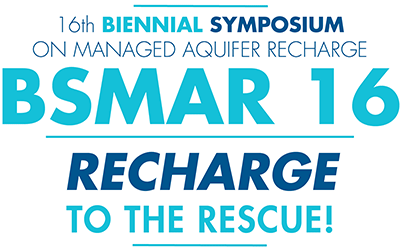 The 16th Biennial Symposium on Managed Aquifer Recharge, "Recharge to the Rescue! Managed Aquifer Recharge as a Water Management Tool," will take place at on March 6–7 in San Diego. This event continues a longstanding series of symposia originating in Arizona in 1978. BSMAR 16 will feature oral presentations, poster presentations, and an awards luncheon, as well as optional pre- and post-conference workshops and an optional field trip to the Carlsbad Desalination Plant.
Early bird pricing ends on January 21, so sign up soon.
To learn more or to check out the agenda for BSMAR16, click here.
BSMAR16 is cosponsored by AHS and the Groundwater Resources Association of California.