Date: Monday, March 24, 2014
Time: 3:30 pm – 5:00 pm
Location: WRRC Sol Resnick Conference Room (350 N. Campbell)
Speaker: Rosalind Bark (Resource Economist, Ecosystem Sciences Division, CSIRO [Commonwealth Scientific and Industrial Research Organisation])
The Murray-Darling Basin Plan 2012 is now in the implementation phase. This talk will provide a bit of background on the extensive water reform as well as an update on conditions in the basin, progress on the water buy-back to rebalance allocations between irrigation uses and the environment, implementation of environmental watering, and other current research issues.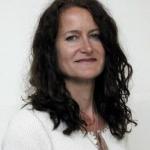 Rosalind Bark is a Resource Economist for the Ecosystem Sciences Division of CSIRO in Brisbane, Australia. Her primary interests range from river basin water reform to the valuation of water-dependent ecosystem services and encompass Indigenous water needs, governance and risk. She received her Ph.D. in Arid Lands Resources Sciences from the University of Arizona in 2006.