Schultz Fire and Flood, 5 Years Later
NOTE: This field trip, originally scheduled for May 30, is postponed until late September or October. Recent spring storms have resulted in runoff, erosion, and fallen trees across the access road to visit the Inner Basin Pipeline and repairs cannot be made in time for our trip.  The updated trip date and time will be announced in the AHS newsletter.  We look forward to seeing everyone then.
Join the AHS Flagstaff chapter, along with representatives from the Forest Service, Rocky Mountain Research Station, and the City of Flagstaff to visit restoration projects completed at the Schultz burn area 5 years since the fire.
When: Saturday, May 30 (weekend after Memorial Day), 9 am. We expect to return mid–late afternoon.
Where: Meet at the parking lot north of Flagstaff City Hall (211 West Aspen). We will consolidate into as few vehicles as possible and resume the trip up the mountain. For those with larger vehicles, please volunteer to help drive.
What to bring: Lunch, snacks, and comfortable walking/hiking shoes.  AHS will provide drinking water.
Questions? Contact Dana Heimes
The summer of 2010 brought wildfires and near record monsoon rains to the San Francisco Peaks near Flagstaff, Arizona. The human-caused Schultz Fire on the Coconino National Forest northeast of Flagstaff was the largest wildfire in Arizona during 2010.  Ignited by an abandoned campfire on June 20th at Schultz Tank and Elden Trail, the Schultz Fire burned hot and fast. High winds quickly drove the blaze across the steep eastern slopes of the San Francisco Peaks.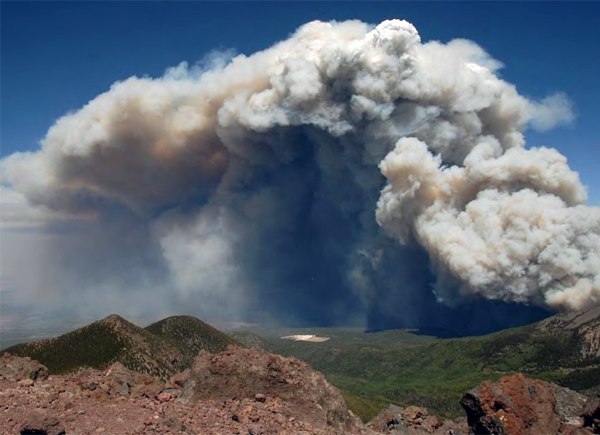 After the fire was extinguished, heavy monsoon rains triggered flooding and large debris flows, and caused extensive damage to homes, property and infrastructure.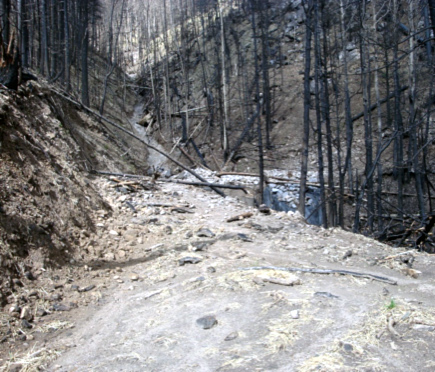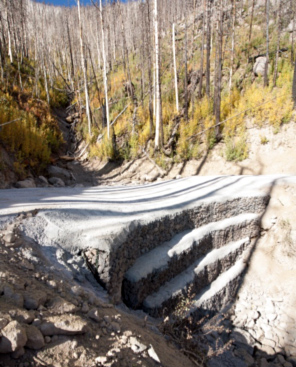 Since that time, an extensive list of forest and infrastructure recovery efforts have been completed, including on-the-ground projects as well as countless hours of environmental surveys and analyses. The Inner Basin pipeline is back in service, and the forest is showing promising signs of natural regrowth and is responding positively to the implemented treatments.